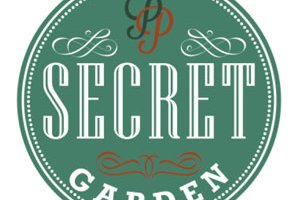 The Secret Garden Café is an independent business who are responsible for providing catering and refreshments for meetings and events held at the Bute Park Visitor Centre.
If there is anything you need on the day just pop out to see them in the courtyard and they will be happy to help.
Salad boxes
Their salad boxes are freshly prepared using seasonal ingredients, with minimal food waste in mind.
They use organic produce, and leaves grown in Bute Park. The salad boxes will vary from day to day, but are always
super tasty, wholesome and made with love. They are served in compostable boxes, with recycled napkins and
compostable cutlery.
Sandwiches
The Secret Garden Café make a variety of mini sandwiches, that are freshly prepared on the morning of your meeting.
The fillings vary, but the bestsellers are:
Monmouthshire ham salad
Free range egg and rocket
Welsh Perl Wen Brie & tomato chutney
Organic Welsh cheddar Hafod and Piccalilli
Hummus, olives and salad
Soup
Their soup is always vegan and gluten free. They use amazing, organic, super tasty veg. Why use anything else when
veg tastes this good.
Soup is served with freshly baked bread and Welsh salted butter (non-dairy spreads available). Gluten
free crackers are also available.