Who are the friends of Bute Park?
The "new" friends of Bute Park are a group of residents who live locally to the park. They include one member of the previous friends group committee. They have come together on an interim basis to get the Friends Group mechanics (bank account, web presence, membership process etc.) up and running sufficiently to enable a revived membership and elected committee to then set the course going forward. They are supported by the Council's Bute Park Management Team.
The group are passionate about the park and committed to promoting the Friends Group so it will be inclusive and representative of Bute Park's users.
What is the purpose of the friends of Bute Park?
The Friends of Bute Park operate under a constitution in line with all other parks "Friends of" groups in Cardiff.
The purpose of the Friends Group as stated in the constitution is to:
Celebrate the environment, wildlife and history of Bute Park.
Protect, conserve and enhance Bute Park as a place of freedom, recreation and safe enjoyment for the long-term benefit of all sections of the community.
Promote Bute Park to the local and wider community.
Increase, protect and publicise the biodiversity of Bute Park.
Work in partnership to these ends with Cardiff County Council, statutory bodies and voluntary groups
Inform and seek the views of local people and representative groups so that the park may best serve the local community.
Ensure the actions of the Friends work with reference to Cardiff County Council's Maintenance and Management plan for the park.
However, the "how" this is achieved is up to the membership, as represented by the committee. A friends group committee will be elected at a forthcoming AGM scheduled for 11am on May 7th 2022. So now is a great time to express your interest and get involved.
The future specific work/aims/actions/events of the Friends of Bute Park will be discussed and agreed by committee members in dialogue with the Council's management team in due course.
Who is this group aimed at and what are the benefits of being a member of the friends of Bute Park?
Different levels of membership are possible. You may wish to join as a passive member and simply stay informed and show support through paying your membership fee.
You make wish to take a more active role, possibly even join the committee.
But ultimately, we are seeking as diverse a range of members as possible. Users of Bute Park are diverse and it is important the group is representative. The group can then best reflect what everyone wants from the park and make it an effective consultative body for the Council's management team.
For example, could you represent any of the below users? If so, we want you reflected in our membership
Cyclist
Dog walker
Family visitor
Student
Sports player
Wildlife enthusiast
Park-based business owner
Event goer
Café user
Park volunteer
Plant shop customer
Membership itself provides the perfect way to stay updated on everything that is happening in the Park. There are many benefits:
Members will receive (and can contribute to) a regular newsletter
Members can influence the way the park is managed
Members can introduce new events and activities to the park, also help with fund raising in support of park improvements
Members get an invitation to a "members-only" Facebook Group
Members will meet like-minded people in their local area
Members will be invited to respond to questionnaires about future plans for the park
Members will have opportunities to participate in various volunteering and social activities
What does it cost and how can I join?
We ask each individual member to contribute £5 a year, by bank transfer. Proceeds go towards the running of the Friends organisation, which is operated on a purely voluntary basis.
The group itself will decide how any surplus funds are spent, and this will be agreed in discussion with the Council' management team.
For membership enquiries and requests, please contact members@newfriendsofbutepark.co.uk
For all general correspondence and queries, please contact admin@newfriendsofbutepark.co.uk
Moving forward we expect to introduce special arrangements to enable community groups and businesses to join.
Are there any specific skills currently being sought by the friends of Bute Park?
As the group seeks to relaunch after a period of dormancy, we are currently specifically seeking involvement at committee level.
Confident users of social media and people who can produce high-quality print and digital communications are also particularly welcome at this time.
People with good knowledge of Bute Park's flora and fauna would also add value.
When do the friends of Bute Park meet?
Currently the interim committee meets every four weeks but we hope the AGM will provide an opportunity for the new membership to decide what meeting arrangements (committee and social) they would like to see going forward.
Note under the constitution the "Executive Committee" should meet at least 4 times per year. The "Executive Committee" is comprised of the Chairperson, Vice-chairperson, Secretary, Treasurer and up to seven other members.
Do the friends have their own website and social media channels?
Currently the Friends have this section on the Council's main Bute Park website, but we will be developing our own independent site once the necessary expertise can be found within the membership.
A members-only Facebook Group is being established and will be followed by an Instagram account. These will be taking off after the AGM when more support is available.
This is a new group aimed at resurrecting the earlier Friends and formal minute taking will start with the AGM in May. These will then be published online for transparency.
When will a Bute Park Friends Group committee be formally elected?
A formal Annual General Meeting has been arranged for 11.00 on Saturday 7 May. It will be held at the Visitor Centre classroom in Bute Park.
You can book your place at the AGM here.
At this meeting we are seeking nominees to fill a number of committee roles to enable the group to go forward on a proper footing and with effective support. People can nominate on the day and just require at least 1 other person to "second them".
The roles open are stated below, the mandatory roles are marked with an *.
All other roles/functions are discretionary and will be as determined and allocated by the committee and membership.
They are included to give a sense of what opportunities exist.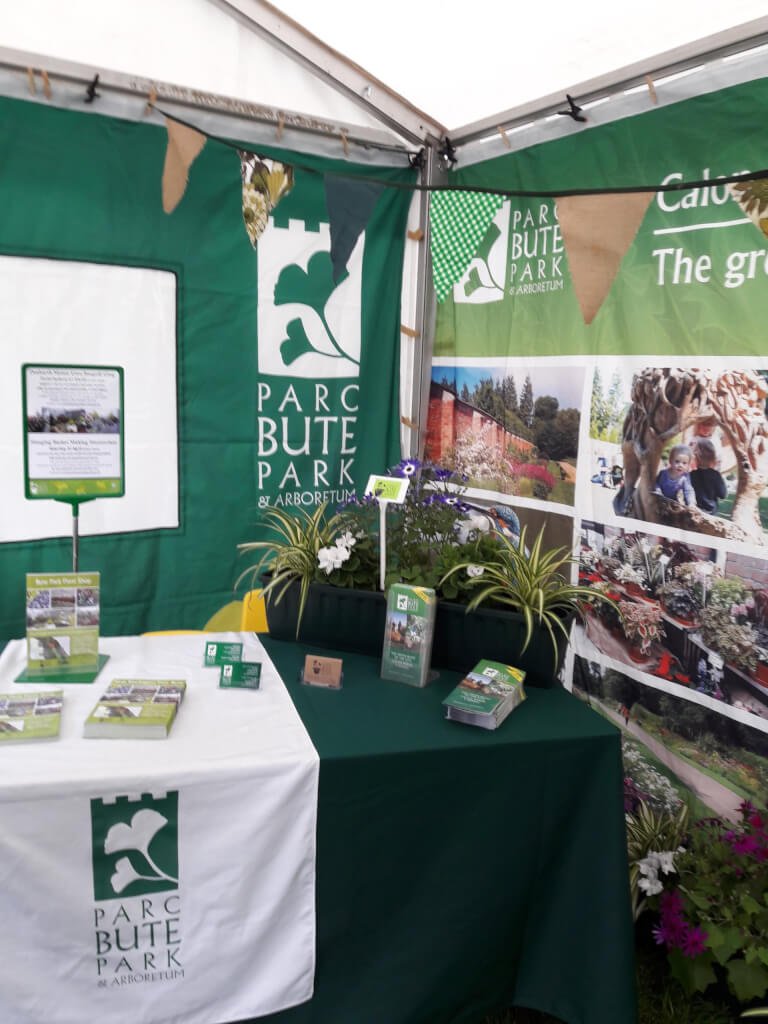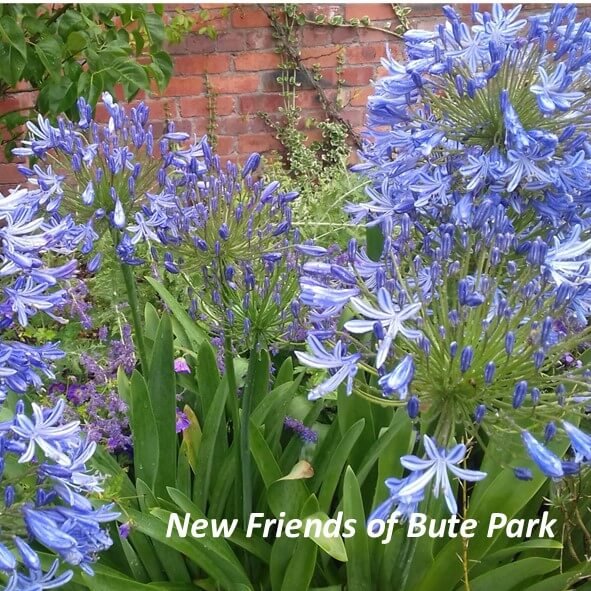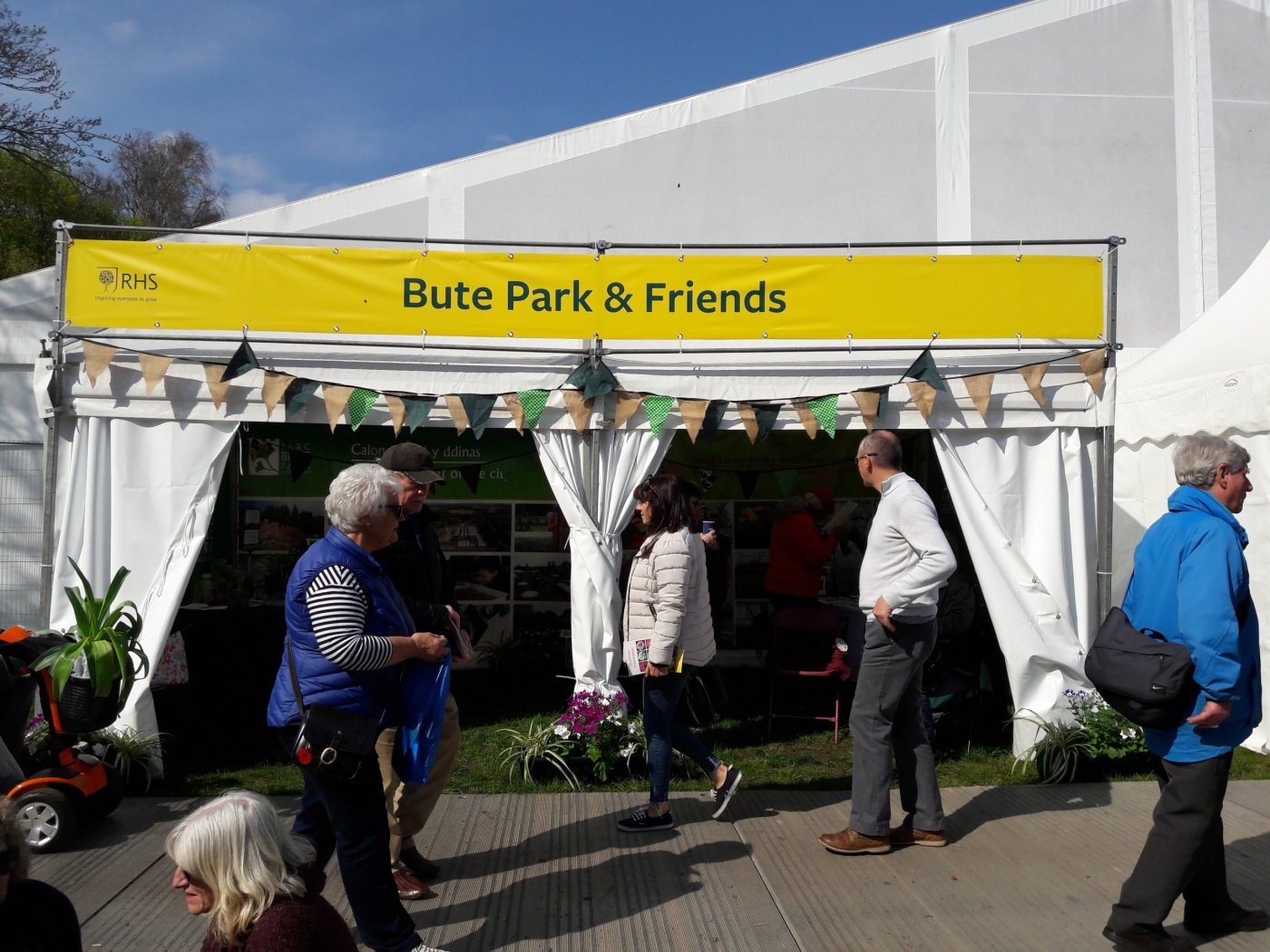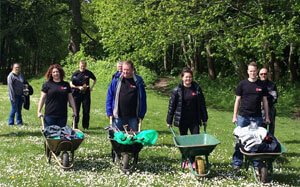 | | | |
| --- | --- | --- |
| | Role/Function | Duties |
| 1 | Chairperson* | Figurehead for the Friends and responsible for chairing committee and other formal meetings. Key spokesperson. Lead contact for Council's Management Team |
| 2 | Vice Chairperson* | Deputy duties as above, with additional specialisations/responsibilities to be agreed with the committee |
| 3 | Secretary* | Minute taking at meetings, distribution of documentation and maintenance of records. Management of the admin@newfriendsofbutepark.co.uk e-mail address |
| 4 | Treasurer* | Lead on bank account matters, record keeping of group income and expenditure. Maintenance of insurance. Production of annual statements of accounts |
| 5 | Membership secretary | Management of the ongoing membership campaign and management of correspondence via the members@newfriendsofbutepark.co.uk e-mail address. |
| 6 | Social media lead | Publish formal public responses and management and operation of the Bute Park Friends group social media activity (website, Facebook, Instagram etc). |
| 7 | Newsletter lead | Responsible for the production of the Newsletter together with other leaflets, posters etc as required. |
| 8 | Ecology lead | Advise group on issues and opportunities with respect to ecology. Primary contact for liaison by the Park Team over flora, fauna and biodiversity of the park. |
| 9 | Volunteering lead | Promote volunteering opportunities to the membership and help match membership interests to available opportunities. Coordinate with the Council's Education & Outreach Officer. |
| 10 | Events lead | Organise events and undertake event-related tasks on behalf of the friends group. Coordinate with the Bute Park Management Team |
| 11 | Committee Members | Attend committee meetings. Contribute ideas and views. |
May 2022 - Newsletter
This is the first newsletter from
the New Friends of Bute Park.