Handlebar Barista serve takeaway barista coffee, drinks and snacks between three sites in the north of the park.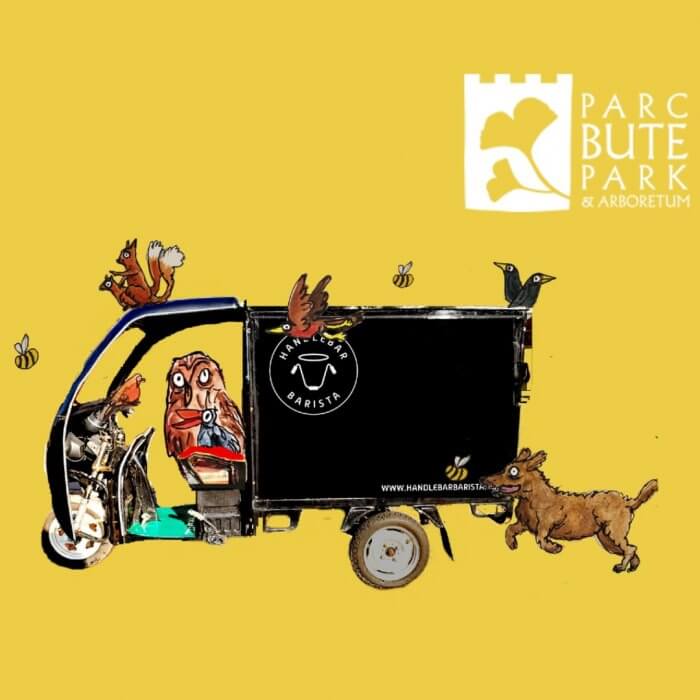 Their vintage trikes and eco-friendly tuk-tuk move between Blackweir Changing Rooms, Blackweir Footbridge, and a spot on the Taff Trail (next to Talybont student residences).
There's something for everyone, with breakfast and lunch menus, summer ice creams, cold drinks, hot chocolate, and a selection of teas, as well as their own top-secret blend of artisan coffee.
With a newly refurbished solar-powered tuk-tuk (fabricated with reclaimed materials and recycled coffee grinds), Handlebar Barista are proud to call themselves Cardiff's most eco-friendly coffee company.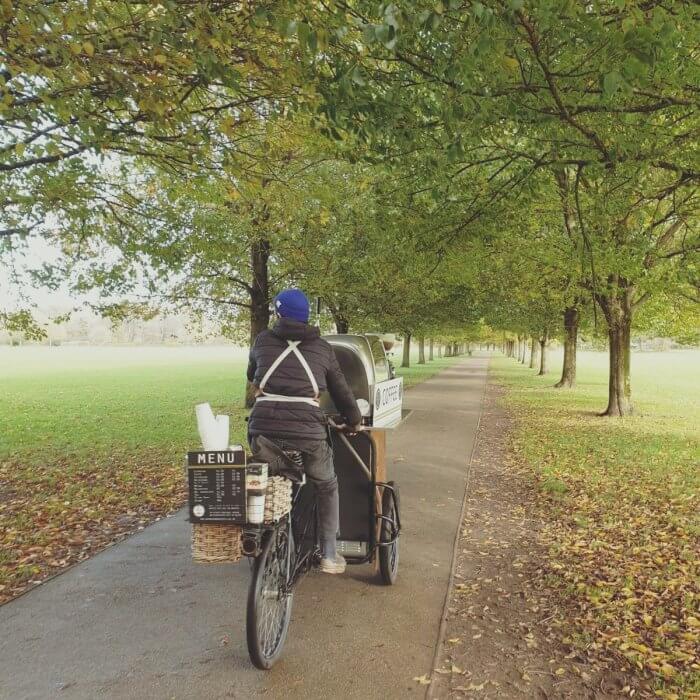 Pay them a visit as part of your day out exploring the Taff Trail and beautiful woods around the northern part of Bute Park.
Opening hours:
10am – Park Close Weekdays
9am – Park Close Weekends
For more information (including a full timetable at each location), please visit www.handlebarbarista.co.uk