Getting

outdoors

in

nature's

classroom
Being in the natural world has a positive impact on children's mental and physical health and wellbeing. Spending time outdoors will improve a child's motivation to learn and being outdoors helps to relieve stress and tension for children and educators alike.
The outdoors provides children with a unique learning environment that will encourage play, discovery, independence and confidence.
Opportunities for 'real life' learning help improve a child's imagination, experimentation and problem solving skills.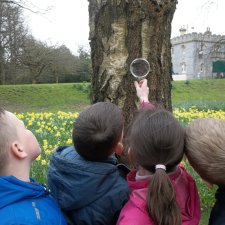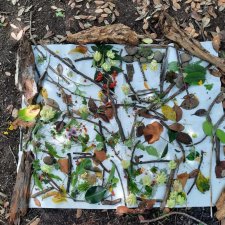 Coming along to one or more of our outdoor learning sessions for educators will:-
Build staff confidence in teaching in the outdoors
Provide ideas and activities for outdoor learning and develop curriculum links
Identify and understand the role of adults in the outdoor environment
Help staff to identify barriers to outdoor learning and plan how to overcome these
Help staff to put together a wish list of items to buy to use in the outdoors
Discuss and develop risk assessments and managing safely policies for outdoor learning
Suggest ways to bring parents/carers, other staff, governors and PTA groups on board. How can they help?
Look at ways of working with the weather and outdoor clothing requirements
To book contact Meriel Jones, Education Officer, Bute Park Meriel.jones2@cardiff.gov.uk
Contact Meriel for information on twilight sessions or inset day courses on Outdoor Learning at your school/venue.