First published 3rd Mar, 2023
First published 17th of October 2021
Edited 10th of January 2022
Updated 3rd of March 2023
Work to develop a new route through Blackweir Woodland started week commencing Monday 25th October 2021. This was done by the Council's in-house woodland management team.
You may have noticed on your walk through Blackweir woods that there are information boards detailing why we have closed off a section of the riverside path.

In 2021/22 we created and way-marked an alternative path through the woodlands. This takes visitors away from the known hazards along the riverside path and helps protect the fragile habitats known to exist there. Blackweir Woods are a Site of Interest for Nature Conservation (SINC), and our management protects the woodland's biodiversity, whilst also maintaining good, safe access through the park.
We appreciate the popularity of the river side path, which is valued for its beautiful views over the water. Visitors can be reassured that we maintain access to the river viewing points wherever it is safe to do so.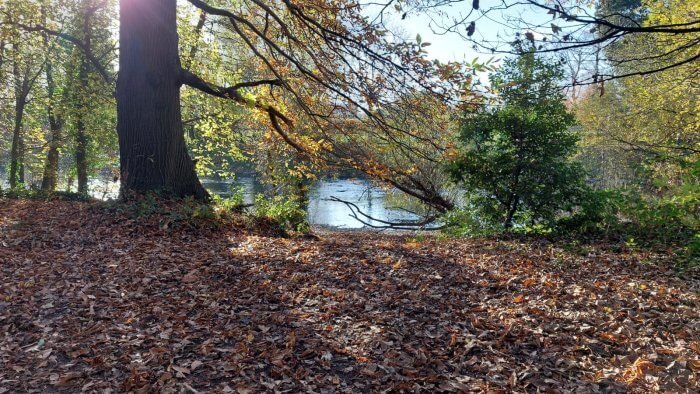 Every winter the Cardiff council ranger team carry out routine maintenance in Blackweir woodlands; including pruning, crown-lifting of trees and bramble clearance. This work helps maintain access to trees in the arboretum collection and helps promotes growth of many spring bulbs.
In winter 22/23 the Bute Park ranger worked alongside weekly conservation volunteers and used fallen deadwood and brash to create "dead hedges". These hedges have a duel purpose: they help block off a number of side access points onto the closed path, and they create habitat for species such as wrens, hedgehogs and various species of insect, thus promoting biodiversity.
In 2023 some woodland steps will be installed towards the southern end of the Blackweir woods path. This will improve safety for people travelling down the flood bank from the safety closure point to the new path.
Finally, we encourage people to put on their wellies if walking in our woodlands. The paths can be muddy by nature and "wellie walking" will help prevent erosion and loss of ground flora habitat as people won't need to stray off the path line to avoid wet areas.
The work will strike a balance between grounds maintenance and arboretum management and aims to consider the best health of specimen trees and will preserve physical access to the arboretum.
The work will address known issues in this area including managing overgrown areas, crown lifting trees with the aim to manage anti-social activities.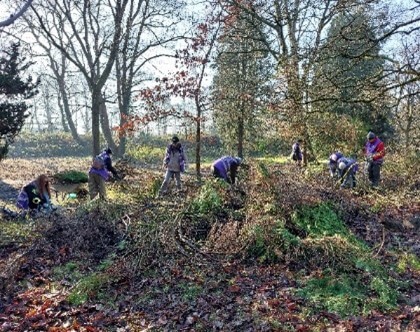 More from the Bute Blog...