First published 12th Jan, 2021
This area will undergo planned ground maintenance through the spring of 2021.
The works will be taking place in the following areas: H2 / H3 / H4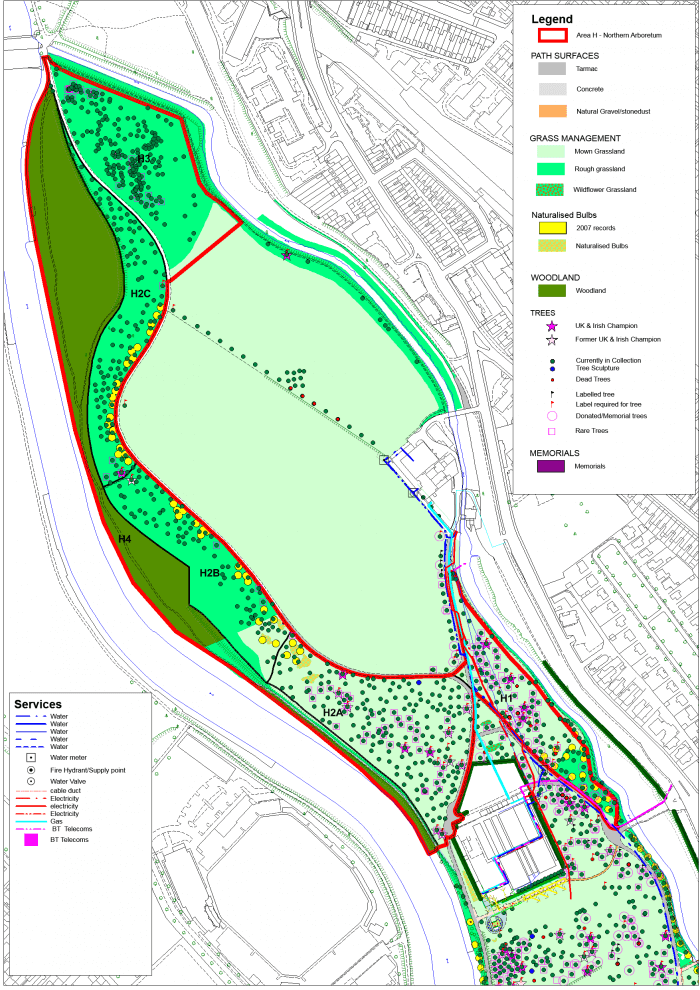 The work will strike a balance between grounds maintenance and arboretum management and aims to consider the best health of specimen trees and will preserve physical access to the arboretum.
The work will address known issues in this area including managing overgrown areas, crown lifting trees with the aim to manage anti-social activities.
This work will improve views and access to the arboretum trees and through the work "grow wild" habitat pools for wildlife will be encouraged and reintroduced.
More from the Bute Blog...