There are several trails, activities and play features throughout Bute Park for you to enjoy.
Many will help you learn more about the park and what lives within it.
SCULPTURES
There are sculptures to discover throughout the park. They were created by various artists and many have a story to tell.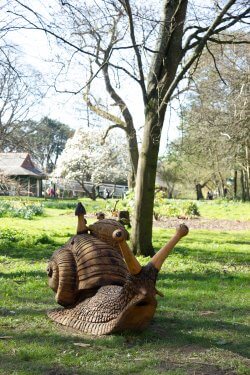 WOODLAND BALANCE TRAIL
Hidden in the woods behind the Summerhouse Café, outdoor play equipment create a fun and challenging woodland balance trail.
PERCUSSION TRAIL
Through an area known as "Old Man's Woods" you can explore making sounds with a range of percussion instruments.
MAGNIFYING GLASS POSTS
Take a closer look at nature with our magnifying glass posts. Why not examine in close detail leaves, seeds or feathers that you find nearby?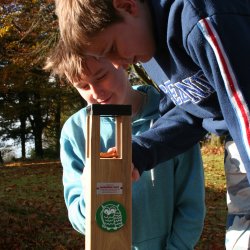 NATURE ACTIVITY TRAIL
This short trail around the Visitor Centre is ideal for children aged 4 – 8 and changes with the seasons. Test yourselves with the quiz questions and enjoy the nature-based activities.
ANIMAL ACTIVITIES
Throughout the Woodland Balance Trail we invite you to take inspiration from nature and "jump like a grasshopper" or "buzz like a bee" as you move between the equipment.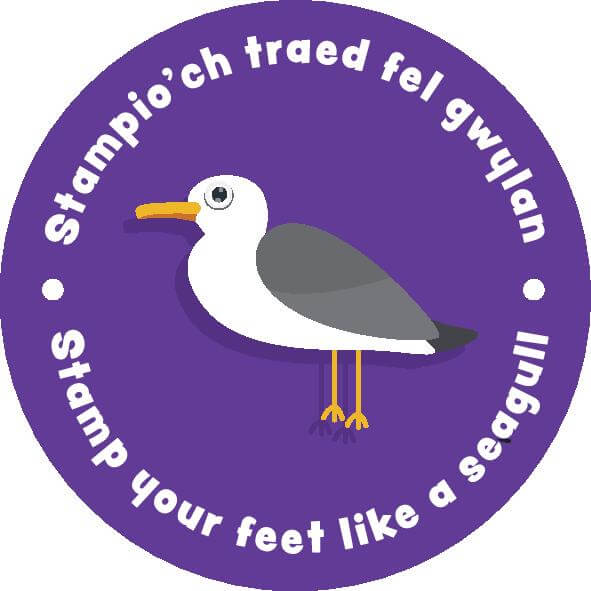 WILDLIFE EXPLORER TRAIL
Use the Wildlife Explorer trail to find out about the wildlife that lives in the park. Collect the activity booklet from the Visitor Centre, park cafes, or download it from the Outdoor Cardiff website.
"THE WITCH'S SPELL" STORY TRAIL
Start near Pettigrew Tea Rooms and use the QR codes to discover an enchanted tale over 5 stops. The story was written especially for Bute Park in a collaboration with Child Friendly Cardiff.