Donate now
This planted earth sculpture of a warthog's head located in woodland behind the Summerhouse Café was lovingly created by the in-house gardening team in 2001. The feature was inspired by a horticultural feature seen in the Lost Gardens of Heligan, Cornwall.
Sadly, "Pumba" has fallen into disrepair following repeated breakage of his protective fence.
Your donation will help protect and restore him to his former glory.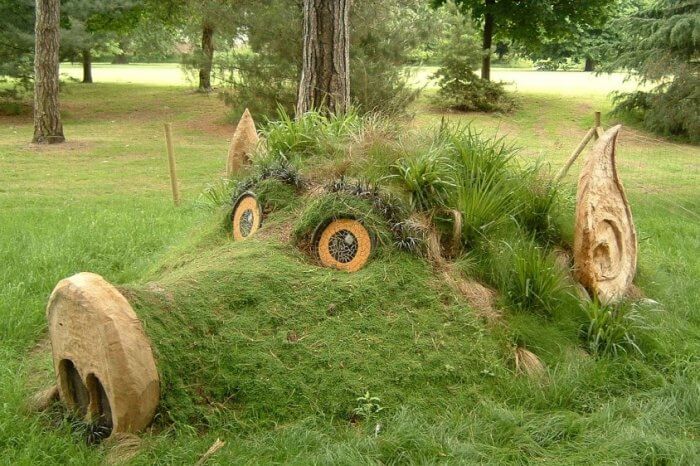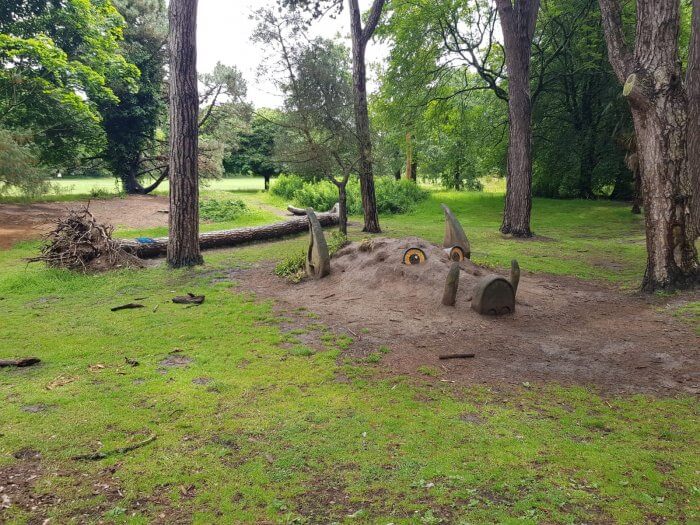 Your donation
Your donation will help protect and restore him to his former glory. The profile will be re-established using recycled earth, and he will be re-planted by our gardeners and horticultural apprentices. Various ornamental grasses will be used to give the impression of fur (Hedera helix and Pachysandra), black eyebrows (Ohiopogon planiscapus "Nigrescians")," nasal and ear hair (Carex comans "Red"), a colourful billowing mane (Luzula sylvatica, Stipa tenuissima, and Crocosmia aurea) and a mohican (Miscanthus sinensis "Zebrinus").
Protective metal railings and a gardener access gate will also be installed.
Background
The origin of "Pumba"
Assistant Manager for the South-eastern district, Roy Hutchins conceived the idea after visiting the lost gardens of Heligan and seeing "The Giant's Head". In preparation, soil generated from maintenance of the city's bowling greens was stockpiled. The warthog design came about organically; there was no particular reason for it. Grounds Maintenance Area Manager, Will Power, created the profile of the head and carved the wooden ears and nose. Working Supervisor, Dave Hutchins created the eye mosaics using broken tiles and bicycle reflectors as the glint in his eyes! As a warthog, the feature gained the nickname "Pumba". In 2012 the timber elements were replaced using cedar wood from a diseased tree in Roath Park. It was at this point the tusks were added.
---
The changing face of "Pumba"
The warthog has had several hairstyles over the years.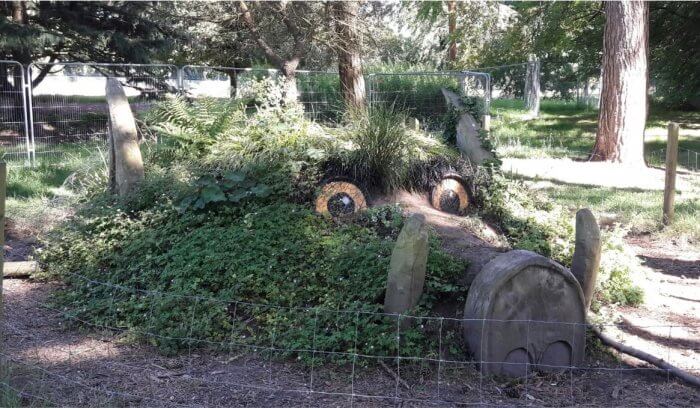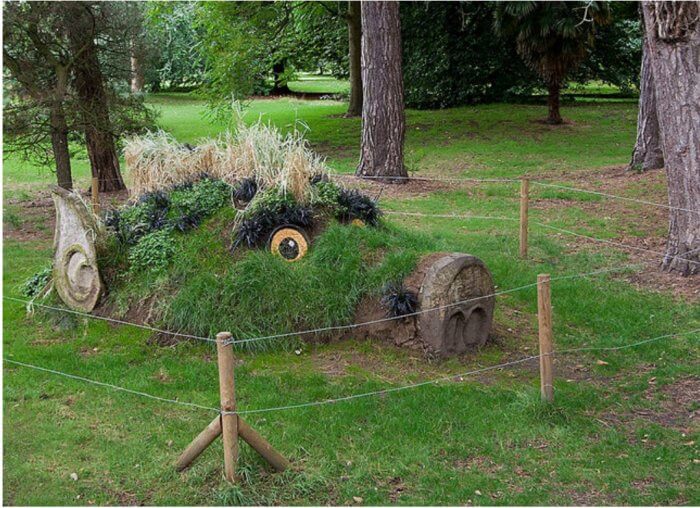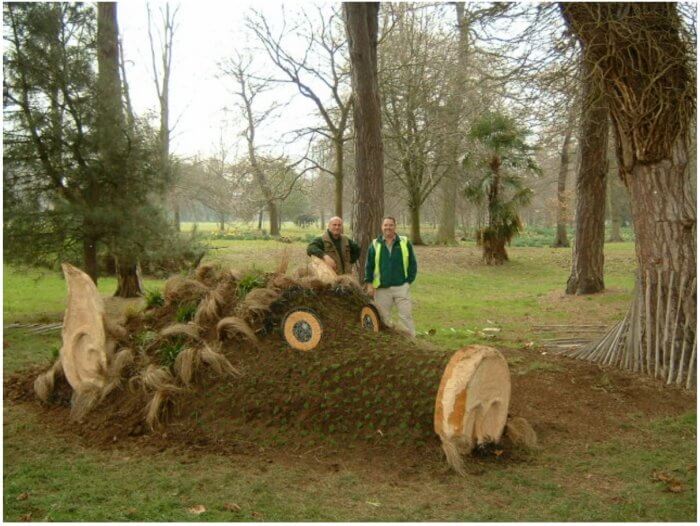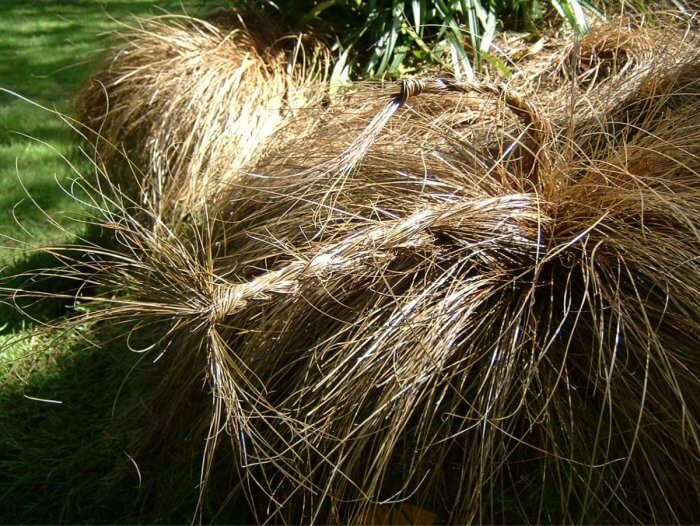 Help restore "Pumba"!
Help us to reach our goal of £2165.
We have currently raised £2055.20. Thank you!
This amount of £2055.20 is not a live total and was last updated on October 13, 2021.
Donate Online
Select your chosen donation amount.
Enter your e-mail address if you would like a receipt.
Click to confirm you have read and understood the T&Cs.
Click the 'donate' button to open the payment page.
Pumba
Donate by phone
Call our team on 029 2087 2730 during office hours (Mon – Fri 9am to 5pm).