First published 8th Aug, 2022
The Badge Bed has been freshly planted by the team based at the Bute Park Nursery. The design was conceived by head propagator, Kevin Thomas.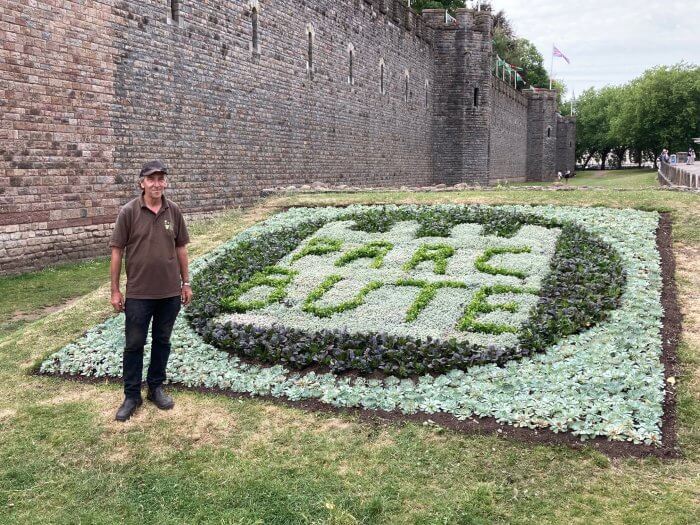 For the first time in decades a traditional carpet bedding scheme composed of Echeveria, Sedums and Ajuga reptans spells out 'Parc Bute' with the castle represented in the background – like Bute Park's logo.
It is something the team have been keen to do for a while and are pleased that it has finally come together. Most of the plants were propagated in-house at the Nursery.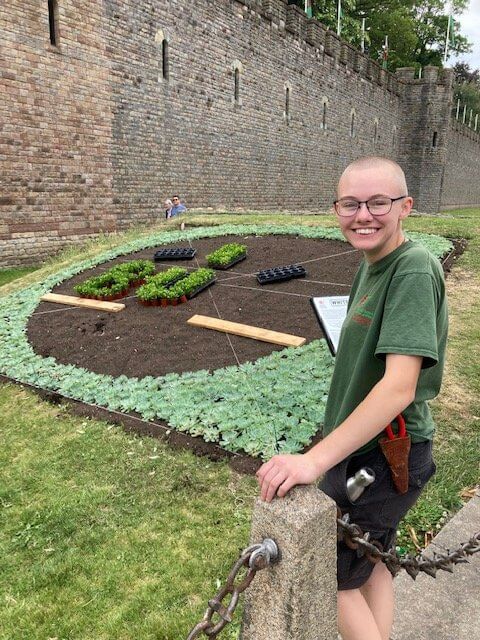 The parent plants originated from Singleton Park in Swansea and were brought back to Cardiff several months ago with the purpose of  producing a low budget, sustainable design that is not only drought tolerant but will be in situ until the end of October.
The team are very happy with the end result and couldn't have done it so efficiently without the help of volunteers Tom, and Emma, and the Parks new apprentice Ruby. We were also very pleased to have an exchange-apprentice from the Botanic Garden of Wales, Rowan, working on the planting.
You will find the badge bed on the junction of Kingsway, Duke Street and Queen Street
#workingforcardiff
More from the Bute Blog...