Given the fast changing situation with COVID19 please check the event organisers websites for the latest information regarding specific events.
Please contact the event organiser directly for ticketing and further information.
A Big Jubilee Picnic in Bute Park will round off four days of celebrations in Cardiff to mark the Queen's Jubilee.
The bank holiday weekend will also see a Royal Gun Salute take place in Roald Dahl Plass, followed by a military music festival, a concert at Cardiff Castle, the visit of a Royal Navy ship, and the lighting of a Beacon in Cardiff Bay.
Big Jubilee Picnic (Sunday 5th June, 12-5pm)
Pack a hamper, gather your family and friends and head to beautiful Bute Park for a Big Jubilee Picnic to round off the weekend. Visitors will be able to watch the Platinum Jubilee Pageant live from London on a giant screen or simply relax and enjoy the free music and walkabout entertainment on site.

With everything from giant flamingos to wandering opera it promises to be a very memorable afternoon.

The park cafes will be open as usual, but there will not be food and drink for sale at the event site, so remember you can bring your own delicious Jubilee spread!

The Big Jubilee Picnic is supported by the UK Government Department for Digital, Culture, Media and Sport.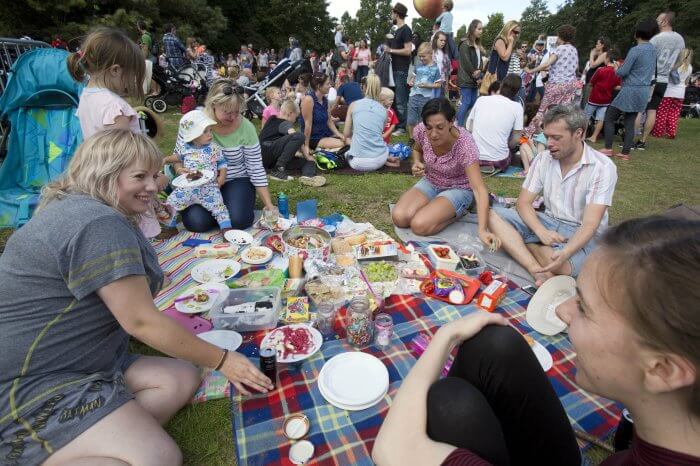 Visit the event website
Details
5th June, 2022 - 5th June, 2022 12:00 pm - 5:00 pm
Location
Bute Park Directions