Given the fast changing situation with COVID19 please check the event organisers websites for the latest information regarding specific events.
Please contact the event organiser directly for ticketing and further information.
Members of the public are invited to chat with a local PCSO and the Bute Park Ranger.
You can pass on information, ask questions or seek advice from the PCSO/Ranger.
You are invited to use these sessions as an opportunity to speak to a PCSO about anything; the topics are not limited to those specifically relevant to Bute Park.
** Please note that if it is raining meetings will be relocated inside Pettigrew Tea Rooms.**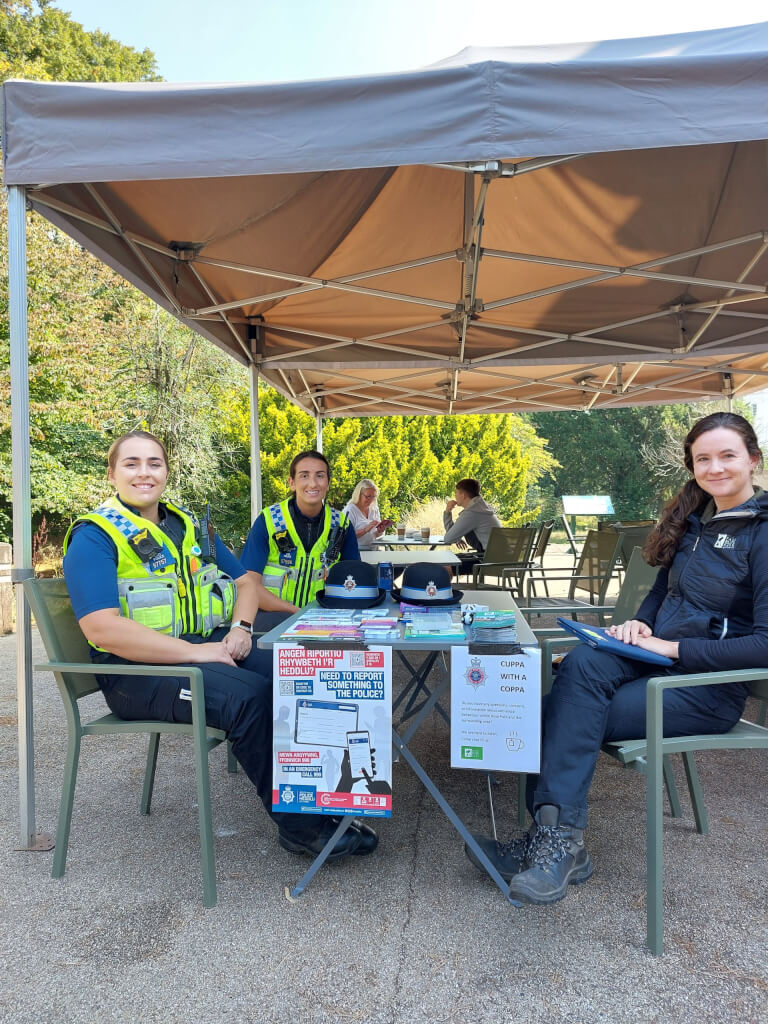 16th June 2023 – 10am to 12.00 at Pettigrew Tea Rooms
7th July 2023 – 10am to 12.00 at Summerhouse Cafe
August (TBC) – at Secret Garden Cafe
Details
7th July, 2023 - 7th July, 2023 10:00 am - 12:00 pm
Location
Bute Park Directions