Given the fast changing situation with COVID19 please check the event organisers websites for the latest information regarding specific events.
Please contact the event organiser directly for ticketing and further information.
This will be our second AGM in our incarnation as the New Friends of Bute Park and we would be pleased to see you, whether you are already a member or are considering joining the group. We will be electing new committee members and asking for your thoughts on what we have done so far and what you feel we should be doing in the future.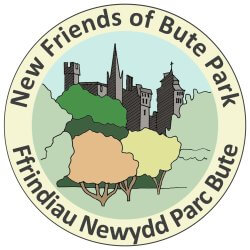 The New Friends of Bute Park is an independent, grassroots organisation seeking to combine enjoyable social times with lending as much help and support as possible to the local authority-managed park.
Iconic Bute Park lies between the historic Llandaff Cathedral and Cardiff Castle, with two universities, the Principality Stadium and Sophia Gardens cricket ground around the border. It is unique with its large collection of champion trees and its location in the heart of the capital city. As such it is deserving of the support of the public and the New Friends offer a means for residents of Cardiff to be involved.
Some areas of New Friends of Bute Park involvement are:
biodiversity and conservation
events and activities
accessibility for all – particularly socially-excluded groups
children, young people and the elderly
sports and play
fundraising and income generation
running the Visitor Centre
The meeting is from 10.30 to 12.30 on Saturday 13th May 2023 at the Visitor Centre, Bute Park. Committee members will be available to talk to and refreshments will be provided. You can contact us on: – admin@newfriendsofbutepark.co.uk
To RSVP please click here [https://bit.ly/3KAnrMJ].
Visit the event website
Buy tickets online
Details
13th May, 2023 - 13th May, 2023 10:30 am - 12:00 pm
Location
Bute Park Directions