Given the fast changing situation with COVID19 please check the event organisers websites for the latest information regarding specific events.
Please contact the event organiser directly for ticketing and further information.
6pm 12th August 2023
The Home Nations 5k returns to Cardiff with a number of graded open races, leading up to the prestigious Home Nations team event; with over 20 elite teams, including Wales, England and Scotland battling for glory. Set in the picturesque Bute park on a summers evening, come along to compete for a PB on a flat, fast and traffic free course; or spectate and soak up the incredible atmosphere throughout the evening.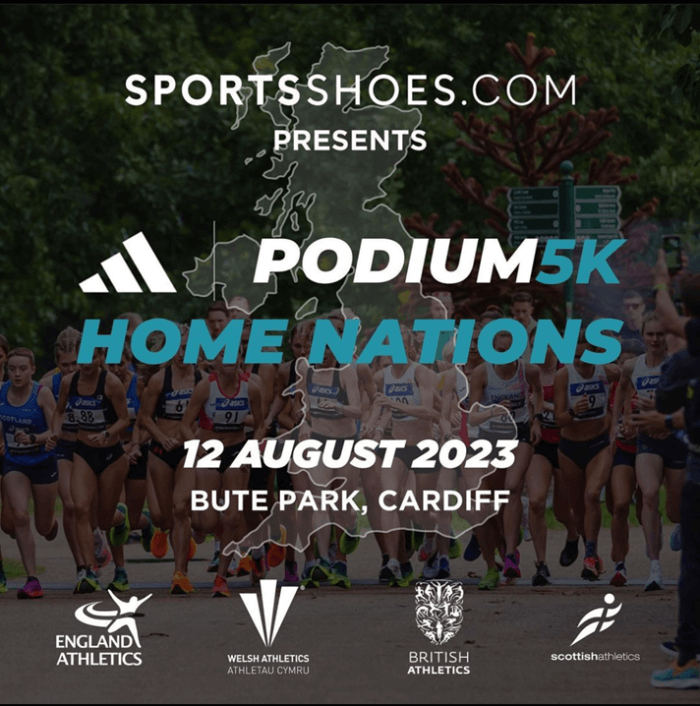 Visit the event website
Buy tickets online
Details
12th August, 2023 - 12th August, 2023 6:00 pm - 12:00 am
Location
Bute Park Directions