Given the fast changing situation with COVID19 please check the event organisers websites for the latest information regarding specific events.
Please contact the event organiser directly for ticketing and further information.
Grab those imaginations and join the Louby Lou team, as they take over the beautiful grounds of Bute Park this February half term!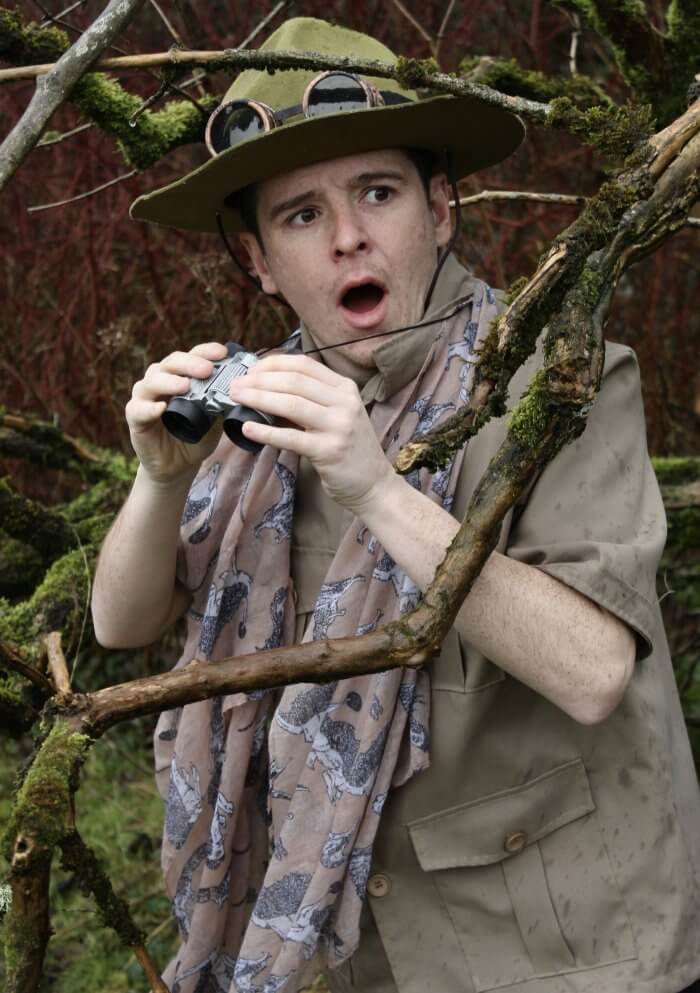 Listen up dinosaur explorers! It seems our sharp toothed friends have visited Bute Park overnight and left behind some prehistoric eggs! The problem is, these eggs are close to hatching and are a little wriggly to say the least. It seems they've wriggled and rolled out of their nests and could be anywhere in the park grounds! Can you help our dinosaur explorers to track down the eggs and return them to safety before they hatch across Cardiff? You'll need to know your T-Rex from your Triceratops, in this ROARSOME storytelling adventure.
This event is designed to encourage imaginative play in nature and takes place outdoors, so please make sure you dress for the weather on the day. Our trails head out in all weathers, even in the rain, so please make sure this is taken into consideration before booking.
On arrival, please head to Bute Park Visitor Centre (situated next to the Secret Garden Cafe), where one of our storytellers will be on hand to check you in. We advise arriving ten minutes before the trail start time. Keep an eye out for our Louby Lou flags to point you in the right direction.
Children will need to be accompanied by an adult at all times for the duration of the trail. Young children in pushchairs or carriers are welcome to attend with older siblings. Please note, this applies to younger siblings only and not younger children from a different family.
Please note, there are no direct parking facilities available on site at Bute Park. Pay & display parking can be found across North Road and surrounding areas. Toilet facilities are available on site.
Recommended age: 3 – 8 years
Please note, tickets are NON-REFUNDABLE.
Tickets Available on Mon 16 Jan 2023 at 12:15PM
Sessions:
– Morning 11:00AM – 12:00PM
11am: https://www.ticketsource.co.uk/loubyloustories/dinosaur-dash-bute-park-11am/e-lmbldj
– Afternoon 1:30PM – 2.30PM
1:30pm: https://www.ticketsource.co.uk/loubyloustories/dinosaur-dash-bute-park-1-30pm/e-kebvbe
At the session find out more about Cardiff's new park-based App "Love Exploring".
Download the App for free and check out our sites, learn about the park, follow trails and play games including the "Dinosaur Safari"
Visit the event website
Details
23rd February, 2023 - 23rd February, 2023 11:00 am - 3:00 pm
Location
Bute Park Directions