We appreciate that some schools and groups will have the necessary skills, knowledge and equipment to run their own activities outside the classroom. You are welcome to bring your school or group to Bute Park to lead your own activities at your own risk.
If you would like to run a self-led visit to the park please inform us of your visit.
It is important for us to know who is on site that day, where they are likely to be and how many children they will have with them. We advise you visit the park to plan your activities before you bring your group.
Please be aware that the school or group leader will be responsible for carrying out the appropriate risk assessments for the visit and will need to provide their own First Aid support.
The Bute Park Education Officer will also have priority over the park's facilities and will not be able to provide risk assessments for schools not using our service.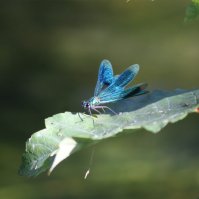 Wildlife
We encourage visitors to enjoy the fauna and flora of the park, but please do not pick, disrupt or harm the wildlife.
Toilets
Public toilets are available at Pettigrew Tearooms, Secret Garden Café and the Visitor Centre. The Visitor Centre is often used for conferences by external hirers, please be mindful of this when bringing groups of children to use the facilities.
Rubbish
Please make sure you take away all resources and litter when leaving the park. Litter can be put in the bins provided.