First published 15th Jan, 2020
When and where you can buy our plants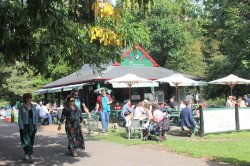 The main plant shop is closed until Saturday March 28th. However, a small selection of shrubs and winter bedding plants are available daily during park opening from outside the Summerhouse Café, or from the Education Centre (daily 12pm – 3pm) next door to the Secret Garden Café. There is an honesty box at each location so bring some change.
Our work in the nursery this month
The New Year means the start of the seed sowing season in the nursery, this begins with just under 30,000 begonias and geraniums which will be used in summer bedding and basket displays across the city. You will also be able to buy trays of these flowers and planted hanging baskets within the plant shop.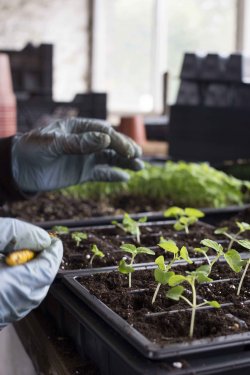 The team are also involved in planting up the 3 tier containers which go out onto Canton Bridge and Newport Road later in the year, and are organising the site ready for the busy spring period.
Coming soon
We're already planning for the Plant Shop opening, scheduled for mid-March.
Following this on 28th March we will hold the Bute Park Spring Open Day Event, which is open to the general public and free to attend. There will be a range of talks, tours and classes in and around the Nursery and Education Centre, plus we're linking up with Cardiff Plant Fairs and hosting local growers who will be selling a range of rare and unusual plants from within the shop polytunnel. Keep an eye on future blog posts and Bute Park social media for further details.

Next month we will tell you about the pop-up plant sales we will be running off site in locations such as Insole Court.
Happy New Year
Chay and the Team
More from the Bute Blog...