Given the fast changing situation with COVID19 please check the event organisers websites for the latest information regarding specific events.
Please contact the event organiser directly for ticketing and further information.
Race dates: Wednesdays, May 24th, June 28th and July 26th 2023
The SSAFA 5k Road Race Series in Cardiff consists of three 5k Road Races each summer and raises money for the Soldiers, Sailors, Airmen and Families Association, Cardiff & The Vale Region. The Series is held under UK & Welsh Athletics rules and is a CAAC Calendar Event.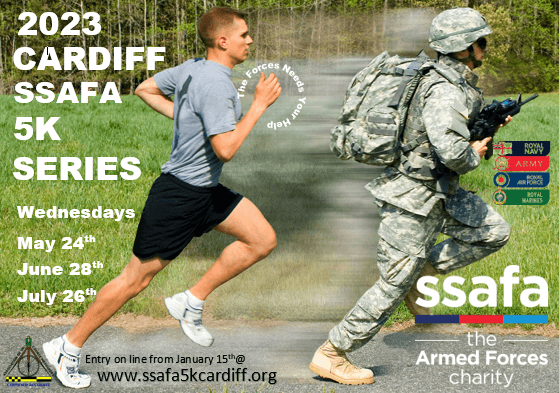 Registration on the night runs from approximately 17:30 until 10-15 minutes before the race begins at 19:30.
ONLINE registration closes much earlier, certainly by 16:00, to allow time to transfer data and set bibs aside.
Check out the course here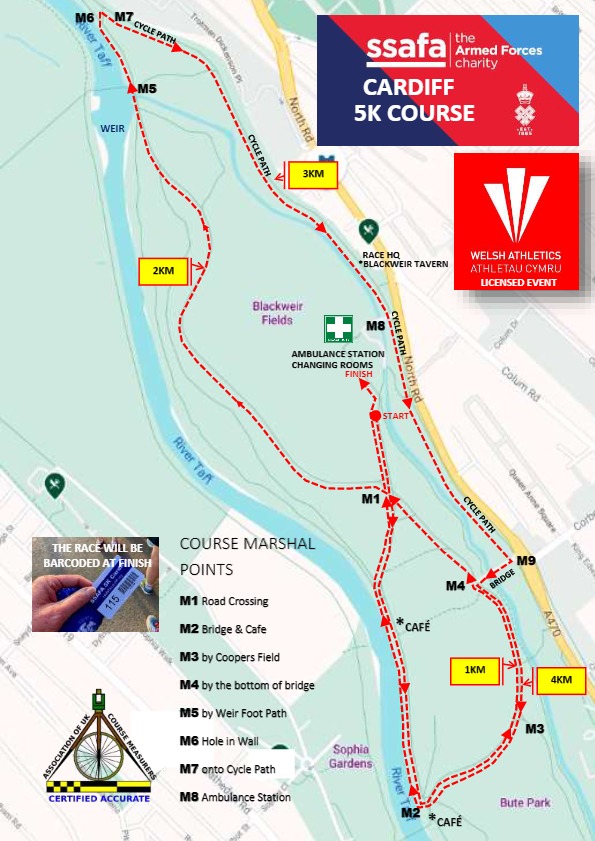 Visit the event website