First published 15th Nov, 2019
Although the winter is well and truly closing in we're keeping busy here in the Nursery throughout November! The shop will remain open until the end of the month and there will be a few other markets and sales before the end of the year.
Plant Shop and Sales
Plant Shop is open every Wednesday and Saturday (10am – 3pm)
In the shop pick up spring flowering bulbs, hardy winter colour such as cyclamen, shrubs for the garden and a range of house plants for gardening inside when it's just too miserable to leave the house!
Daily trolley sales: If you're in the park look out for our display next to the Summerhouse Café which stocks a small selection of the plants we have in the shop, if you'd like to buy something, just pop the money in the honesty box!
Roath Farmers Market on the Sat 9th and Sat 16th November
Penarth Farmers Market on Sat 23rd November
Plant now for Winter and Spring Colour
Now is the time to refresh your hanging baskets, tubs and window boxes. Visit us for a variety of plants to make a festive winter basket.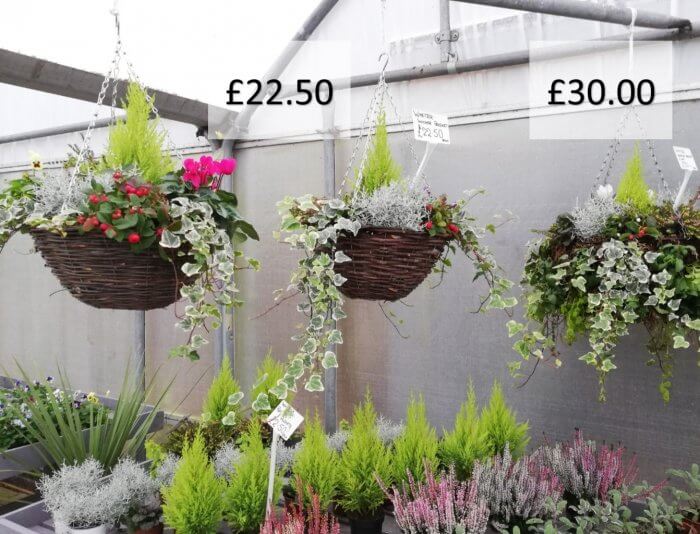 Evergreen shrubs and conifers make ideal centre pieces for tubs and containers. Plant alongside heathers and the shiny red berries of Gaultheria procumbens. Add bulbs such as Narcissus 'Tete a tete' for an extra pop of new colour in spring.
We also sell hanging baskets made by our talented team for £22.50 and £30.00
Violas £2 for a tray of 6 or 3 trays for £5
Violas are so versatile and easy to grow for instant colour over the coming months. They come in a range of colours and make a fine display through the spring and summer.
Hardy patio cyclamen £1.50 or 4 for £5
Hardy patio cyclamen in white, red, pinks and purples with the foil of silver mottled leaves to show off the bright flower colours.
Ornamental Kale £2 or 3 for £5
The foliage of the Ornamental Kale works as a great contrast to the Viola and is well worth it's place in the garden with shades of white, pink and purple leaves appearing at the centre if the Kale growing outwards. It's very effective on a frosty day glistening in the winter sun.
Don't forget, November is the best time to plant tulip bulbs!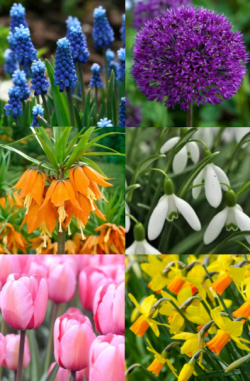 Bulbs currently in stock:
• Galanthus nivalis (Snowdrops)
• Muscari aucheri blue
• Muscari aucheri white
• Allium Purple Sensation
• Fritillaria imperialis aurora
• Narcissus Jetfire
• Daffodil King Alfred
• Daffodil Jack the Lad
• Tulip Black Parrot
• Tulip Apeldoorn
• Tulip Negrita
• Tulip Pink Impression
• Tulip Golden Oxford
Coming Soon – Poinsettia: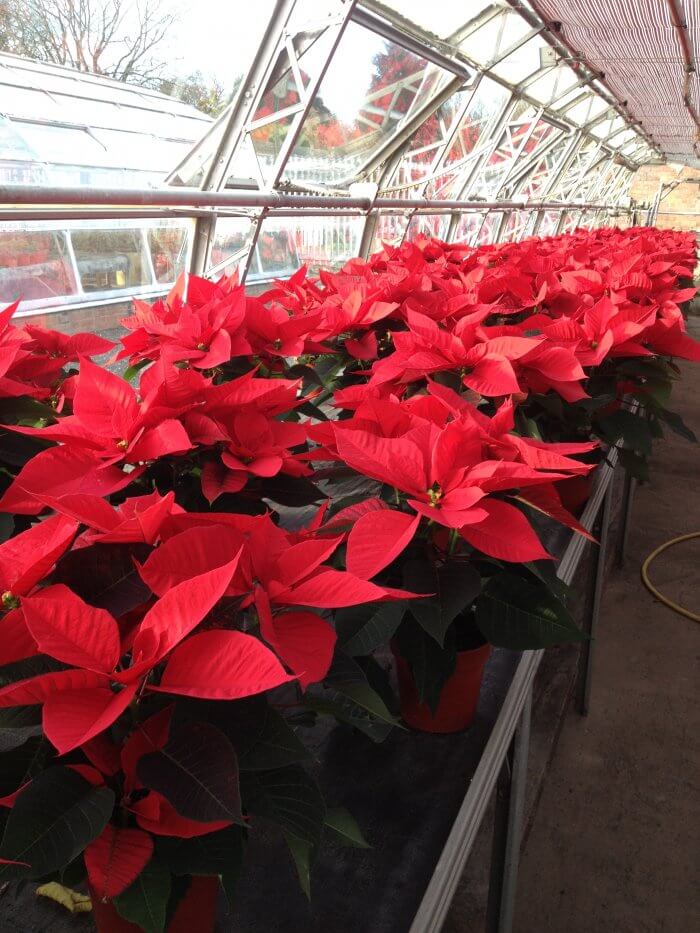 With the days well and truly shorter than the nights our Poinsettia crop is really starting to colour up. This year we've grown just under 1,500 of these colourful festive plants. We're growing a mixture of varieties in different colours. The first of which will be ready in just a couple of weeks.

We pick a selection of varieties which colour up at different times to ensure that we will have plenty of plants ready for sale right through the festive period. Check out the blog next month as the Poinsettia will be our plant of the month for December.
Other News: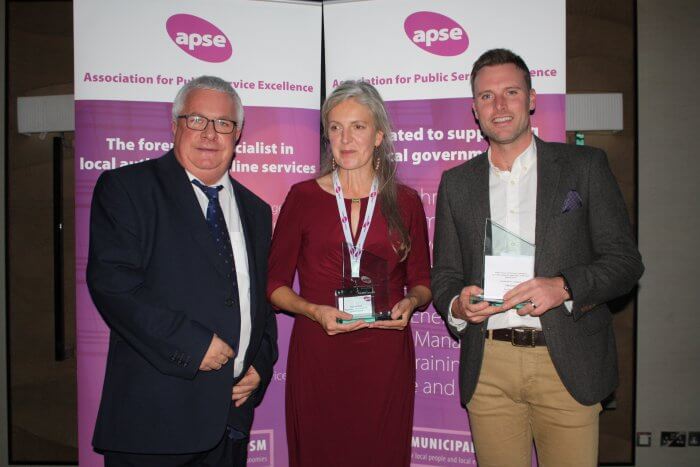 Finally we want to say a massive congratulations to our apprentice Ginny who was shortlisted for the Association for Public Service Excellence (APSE) local authority apprentice and trainee award this year. Ginny attended the Apprentice Awards in Nottingham and came back with an award – an amazing achievement!
More from the Bute Blog...