First published 17th May, 2023
In order to facilitate a fantastic summer season of events in Cardiff Castle a small area of Bute Park, directly behind the Castle's North Gate, will be subject to short-term closures over the summer. The vast majority of the park will remain accessible at all times.
Visitors to Bute Park can enjoy the site in the normal way but please plan ahead.
There will be intermittent disruption along the routes shown.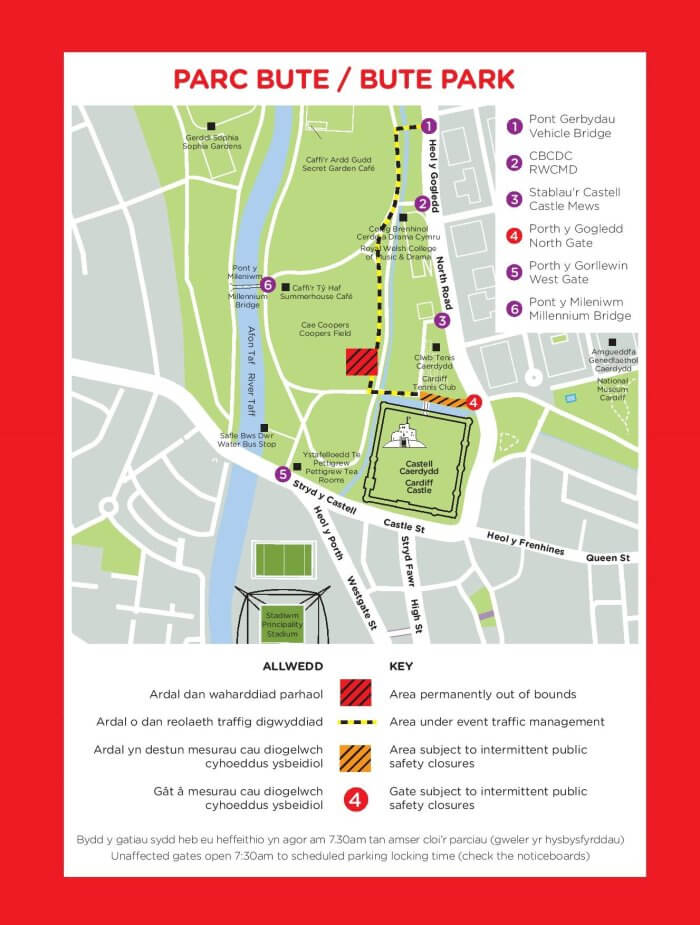 Signage and diversions will be in place to help minimise disruption and provide as much advance warning as possible of any changes to park access.
Please use alternative routes when path and gate closures are in place.
See onsite production signage for the latest information and follow the instructions of event stewards.
The areas marked in orange and in red on the adjacent map will be subject to public safety closures on the following dates: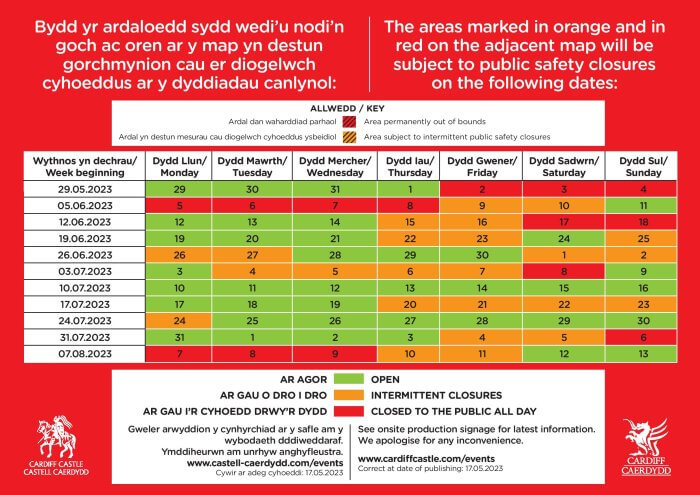 Bute Park is a Grade 1 listed historic landscape and nationally significant arboretum. To facilitate the event and protect the trees in our collection, within the orange area on the map you will notice we have installed a new style of Tree Protection Fencing [install 02.06.2023].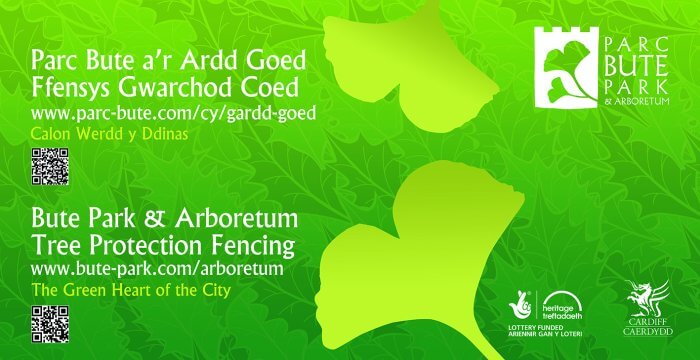 Click here to read more about the Bute Park Arboretum, our; Signature trees, Champion trees and Tree trails.
Cardiff is a vibrant capital city and events of this nature play an important role in attracting visitors to the city and supporting the local economy, as well as providing vital income that is used to maintain the park and conserve the historic Castle for future generations.
We apologise for any inconvenience during this period.
Visit the Cardiff Castle Website for full details of the event programme.
Any issues or feedback should be sent to cardiffcastle@cardiff.gov.uk
More from the Bute Blog...