First published 28th Apr, 2020
These beautiful violas were destined for the green waste due to the COVID-19 crisis but thanks to the quick thinking of Chay Sanders at Bute Park Nursery, they have been donated to communities across Cardiff.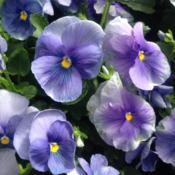 Working alongside Bute Park Nursery, community growing groups Green Squirrel, Growing Street Talk, Grow Cardiff and Eartha collected and distributed 1,800 violas to communities, homeless shelters and nursing homes across the city.
The event was a huge success and the response was incredible – in Splott there was a socially distanced and friendly queue along Railway Street and they were gone in 15 minutes! The team also cycled to 20 self-isolating households to deliver plants and some were also donated for community planters.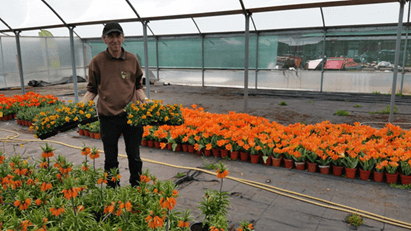 Becca from Green Squirrel said: "It made people soooooo happy and really made a difference to people's well-being – we have had so many lovely messages."

Chay Sanders from Bute Park Nursery said: "It was lovely to work alongside Becca at Green Squirrel to be able to give residents the chance to bring some colour into people's gardens. We hope to be doing more work together over the next few weeks by growing and distributing veg plants. I hope that this will be a way to encourage people that haven't grown veg before how easy it can be and how much pleasure gardening can provide."
More from the Bute Blog...